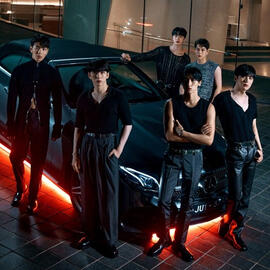 Monsta Access
---
How to Support Monsta x's North American ReleasesMonsta x Phone number: +1 (323) 310-3044
How to help
For many people, The Dreaming may be their very first time supporting a U.S Release (even if you've supported one before, it's always helpful to get a refresher)
The Dreaming is an album so the main chart we need to focus on is:
-Billboard 200
One Day and You Problem are the leading singles so the main charts that they will be eligible for are:
-Billboard Hot 100
-Billboard Global 200
-Billboard Global Excl. U.S
-And other international charts (there are projects being planned by twitter groups, please check them out!)
These charts mostly take streaming numbers, purchases on iTunes, Amazon, and U.S stores, and radio requests to factor out weekly charts. So these are the areas that we need to focus on.
For streaming:
-Stream on YouTube, Spotify, Apple Music, Amazon Music, YouTube Music, Tidal, Napster (and any other streaming platforms that count for Billboard)
For Purchasing:
-Purchase the song on iTunes, Amazon, or the Monsta x U.S. store. You can get physical albums from Group Orders (check out the tab if you're an international fan), Target, Amazon, Barnes and Nobles and other U.S retailers.
Radio Requests:
-Head over to the radio tabs and start requesting on different platforms. The more radio play we get then the higher we chart! Make sure you tune in to the radio stations when One Day is playing. The more people listening then the more points we get + the more the radio stations will play the song.
DO NOT USE VPN, BILLBOARD WILL NOT COUNT YOUR STREAMS
More you can do:
-Go Pre-save The Dreaming and send the link to others
-Share the music to your group chats
-Share this carrd on as many platforms as possible!
Chart Explanations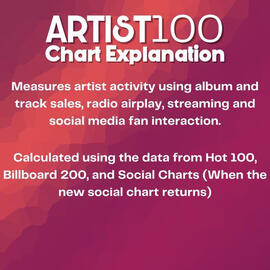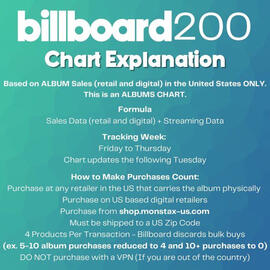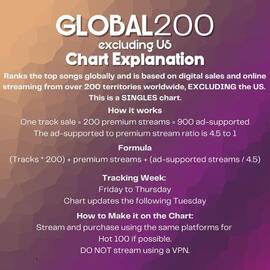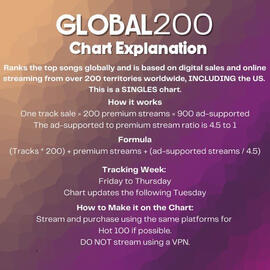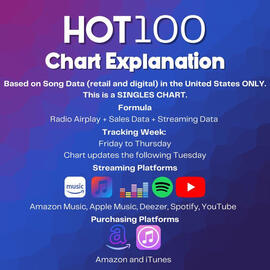 Streaming Links
Do not use vpn, billboard won't count those streams
YouTube Streaming
Spotify Streaming
Apple Music Streaming
Amazon Music Streaming
Facebook Music Video
Beast Mode Reloaded Project (CLOSED)
Introducing the reboot to Project BEASTMODEBeastmode RELOADED!After a pause original Beastmode project, we decided to revamp and regroup to prepare for the upcoming release! We will be focusing on the following charts: Hot 100, Global 200, Global 200 excluding U.S, Artist 100 and Billboard 200.The singles will be charted on Global 200, Global 200 Excluding U.S and Hot 100
The full album will be charted on Billboard 200We will be achieving this through Streaming (check the tab), Purchasing (check the tab), and Radio Requests (check the tab)The total for the entirety of the project has been lowered down to $3,000.$3,000 will go towards reimbursements (Please contact us for more information)We will be using pools, events, and merch to raise these funds.We have seen Monbebes mention that they sometimes can't afford albums due to the very high shipping costs, so we will be promoting Group Orders in order to help you get your albums (please check the tab)These are the streaming goals for the projectYoutube: 10 Million Views 1st week
Spotify: 2 Million for the title track and 3 Million for the album by tracking week endPlease stream on YouTube, Apple Music, Tidal, Amazon Music, Spotify, and Napster (Tutorials are coming!)
IMPORTANT: Please make sure to change your wording when using these request links so the request doesn't get marked as spam.
Shazam the song to help with Radio play!!
"YOU PROBLEM" RADIO REQUESTS
Twitter Request Intent Links
"ONE DAY" RADIO REQUESTS
Twitter Request Intent Links
"Burning Up" RADIO REQUESTS
Twitter Request Intent Links
"Late Night Feels" RADIO REQUESTS
Twitter Request Intent Links
"Swing" RADIO REQUESTS
Twitter Request Intent Links
Website Requests (One Day, You Problem, Burning Up, Late Night Feels, Swing)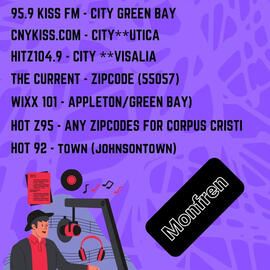 If the song is not available please make sure you request as shown below!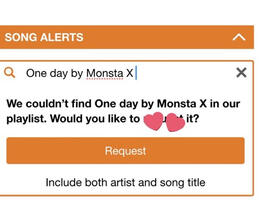 Text Message Requests
Stations to Call for "ONE DAY", "YOU PROBLEM", and "BURNING UP"
102.7 KIIS FM - Studio Line: 1-800-520-1027

Z100 New York – Studio Line: 800-242-0100

103.5 KISSFM! - Studio Line: 855-591-1035

106.7 Lite FM - Studio Line: 800-222-1067

KTU 103.5 FM - Studio Line: 800-245-1035

Q 102 Family - Studio Line: 215-263-1021

Power 96.1 · Atlanta's #1 Hit Music Station! - Studio Line: 404-741-9610

104.3 MYFM - 866-544-6936

KDWB 101.3 - Studio Line: 651-989-5392

Channel 955 - Studio Line: (313) 631-9595

KOST 103.5 FM - Studio Line: 800-929-5678

KEXP 90.3 FM -(206) 520-5800

Power 105.1 FM - 800-585-1051

99.7 NOW - 888-456-9970

SiriusXM - 877-MY-HITS-1

KQXY FM - 409-899-4994

104.1 KRBE - 713-390-5723

Rustler Radio 88.1 - 307-855-2266

Hot931 - 605-343-1355

Y101 - 601-995-1017

Hot Afternoons With Stitch - 605-343-1355

Mix 97.7 - (843) 293-9797

Hot 101.5 - 1-877-999-1015

Mix 96.5 - (713) 881-5965

WZYP - 1-866-476-1043

Power Hitz - 1-646-499-6324

K92 Today Hit Music - 540-744-9236
Most Requested Live
Be ready every Saturday to vote across every platform. The most requested song of the hour will get played across the country on all affiliated radio stations
"Swing" RADIO REQUESTS
Twitter Request Intent Links
Argentina + Mexico
Indonesia
Here is a list of different charts around the world and how these charts work:
Kpop Hot 100:
-Singles chart in South Korea
-Calculated by Hanteo Chart data, streaming and downloading data from Naver VIBE, and domestic radio and television music playback data)
-Posted every Tuesday
Argentina Hot 100:
-Ranks the most popular songs in Argentina
-Calculated by Radio airplay, digital downloads and streaming (Platforms: YouTube, Spotify and Apple Music etc. and aim to have the songs play on Argentine TV networks
Euro Digital Song Sales:
-Ranks the best-selling digital singles and tracks in Europe
Indonesia Top 100
-Ranks the top 100 singles in Indonesia based on digital downloads, airplay, streaming, and karaoke play.
**
Here are some projects being run by international monbebe
This project is run by Latam + Spain monbebe on Twitter. It focuses on these following countries:
-Paraguay
-Chile
-Mexico
-Argentina
-Panama
-Spain
-Guatemala